Six pastors were ordained in the camp Gilgal, in the village of El Deseo, La Mana canton, Ecuador, on July 30, 2022, during the reorganization and the Christian conference of Ecuadorian Field, SMI – Ecuador announced on August 4, 2022, on Facebook. In addition, Brother Rod Sanchez from the United Kingdom confirmed the good news yesterday, on January 21, 2023. Pastor Danilo Monterroso, Leader of Division - Latin America at the International Missionary Society (IMS), took part in the event.
Ecuador, officially Republic of Ecuador, a country in northwestern South America, bordered by Colombia on the north, Peru on the east and south, and the Pacific Ocean on the west, whose capital  Quito is located only about 40 kilometers (25 mi), 1⁄4 of a degree, south of the equator, has a population of 18 048 628 citizens, according to the 2022 census, and a total area of 256 370 sq km (98 990 sq mi).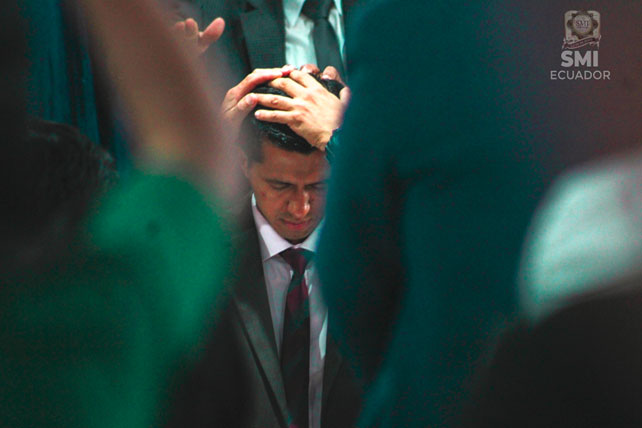 The moment of the consecration; a photo by SMI – Ecuador on Facebook.
Written by Margarit Zhekov